AUSTRALIA'S INTEGRATED TECHNOLOGY EXPERTS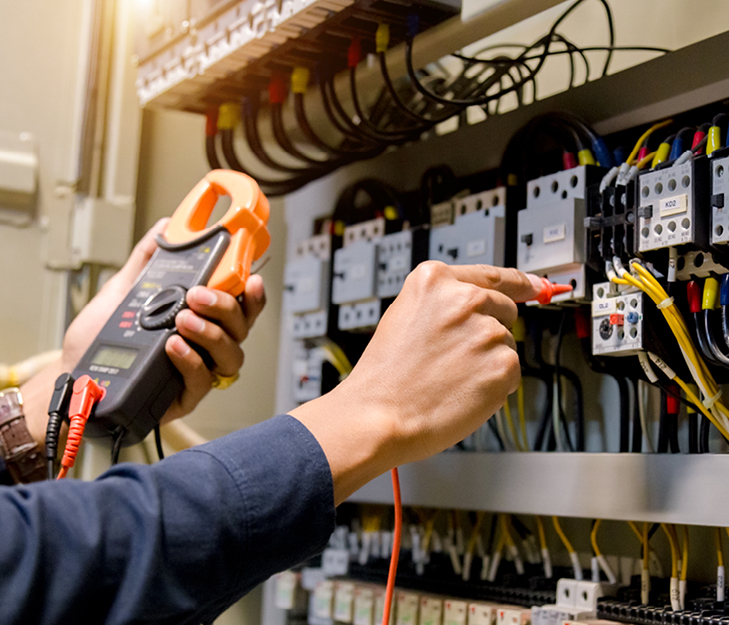 As Melbourne's leading provider of integrated electrical, data communications and security services, Walltech Electrical & Data are Australia's integrated technology experts.

Established in 2015, Mike Wall, Anthony De Blasio and the Walltech Electrical & Data team use their specialised, multidisciplined skills and expertise, together with the latest in innovative technologies, to provide customised, end-to-end functional solutions to individuals and organisations who value honest and genuine service.
Walltech Electrical & Data has specialist training and experience to service all sectors, from residential to industrial, as well as risk-critical clients such as medical facilities, where power or network connectivity is required around the clock. We have built a solid reputation for delivering tailored and scalable solutions, on time, every time, ranging from on-the-spot troubleshooting through to large, complex and multi-site projects.
Walltech Electrical & Data's innovative style drives our passion to continually seek improvements and efficiencies for our customers, going above and beyond each and every time.
Data & Fibre Communications

Walltech Electrical & Data have a passion for data and prides itself in being leading specialists in communications infrastructure. We offer full end-to-end solutions for all of your data and fibre optic needs, both at home and in your business.
Testimonials

"Mike and the team at Walltech have been my 'go to' technicians for a while now. I know my customers are in good hands"
Jordi Rosenfield - Director – Commsearch
Keeping your business powering forward 24/7

Genuinely multi-disciplined - one of only a handful of companies qualified and insured in electrical, data communications and security services
Large team of highly trained, fast-response tradesmen
Dedicated 24/7 emergency hotline
Ability to respond fast to urgent jobs and complex projects across Greater Melbourne
Problem solving for small, medium and large-scale installations, including multi-site
End-to-end project management for large jobs, including contractors, inspectors and infrastructure
Experts in rolling shutdowns in power-critical 24/7 organisations
Our Featured Services